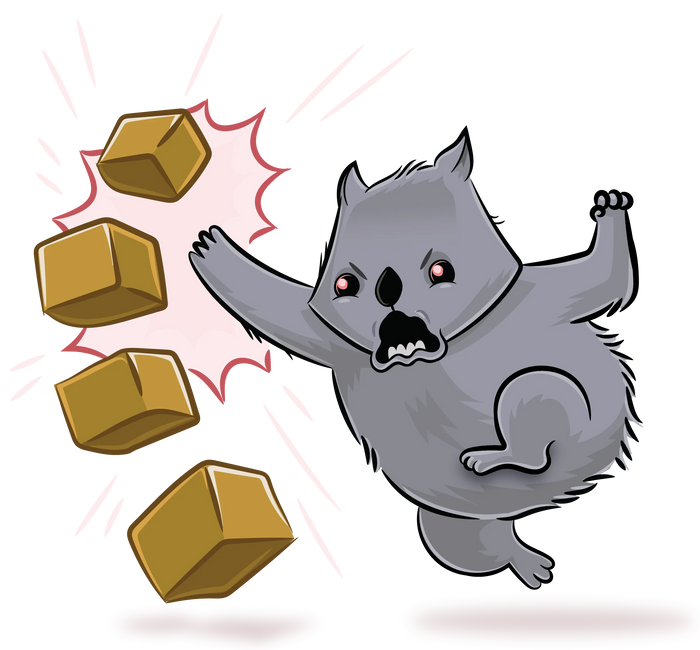 THE RULES: HAND-TO-HAND WOMBAT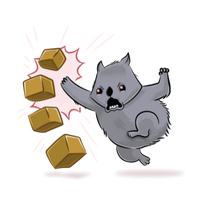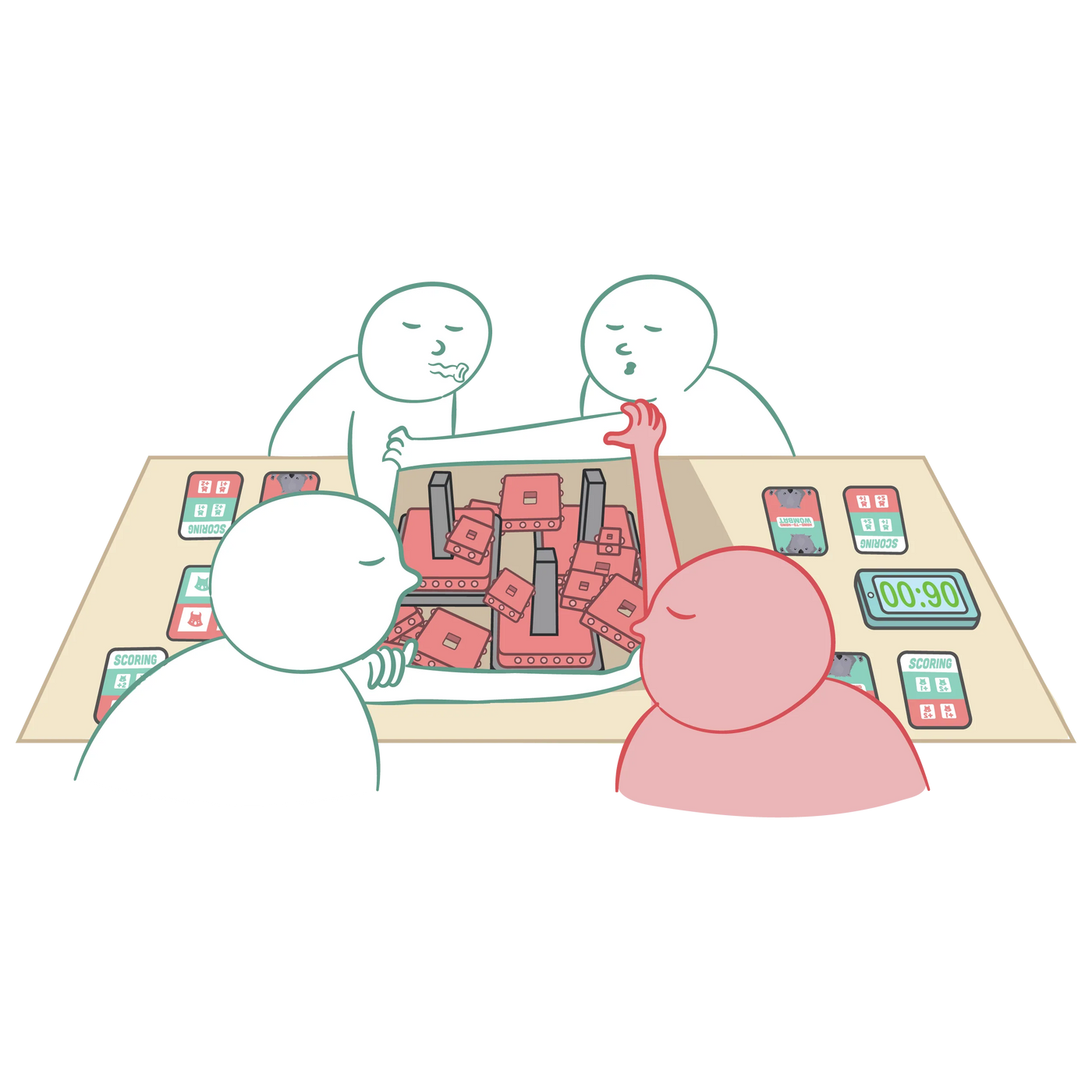 Armed Wombat
Instead of using the box lid as a Boundary, all players link their arms together hand-to-elbow to form the Boundary. Throughout the entire Building phase, keep your eyes closed and keep your arms flat on the table, using your other arm to build. When a player is voted off, they stay a part of the link. You can switch which arm you use each round if you start to get sweaty.
Note: Unless you have especially long arms, this mode works best with groups of 4+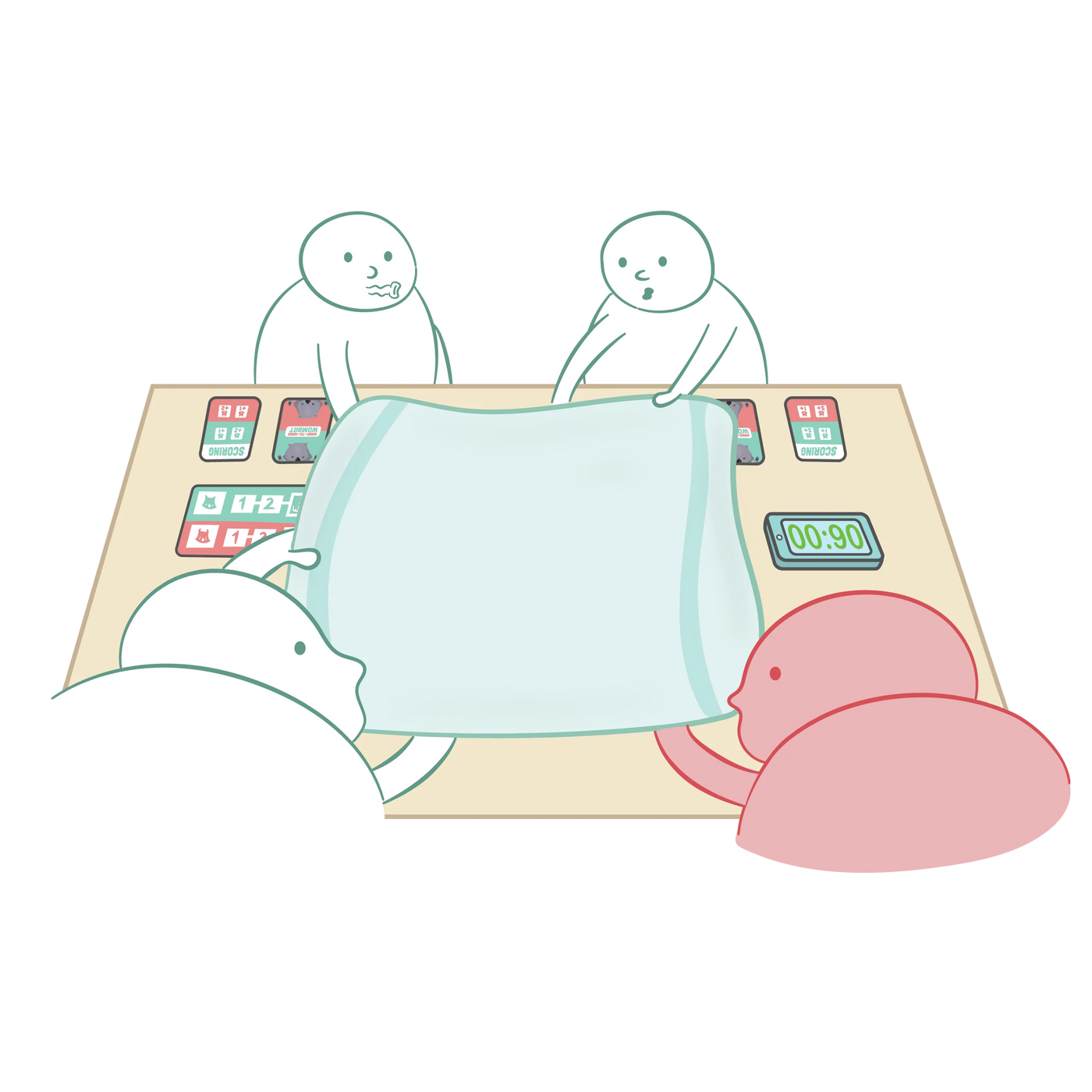 Cozy Wombat Burrow
Grab a blanket from around the house and toss it on top of the Boundary. Play as normal beneath the blanket, but keep your eyes open. Now you can stare lovingly into the eyes of the other players as you secretly help or hurt them.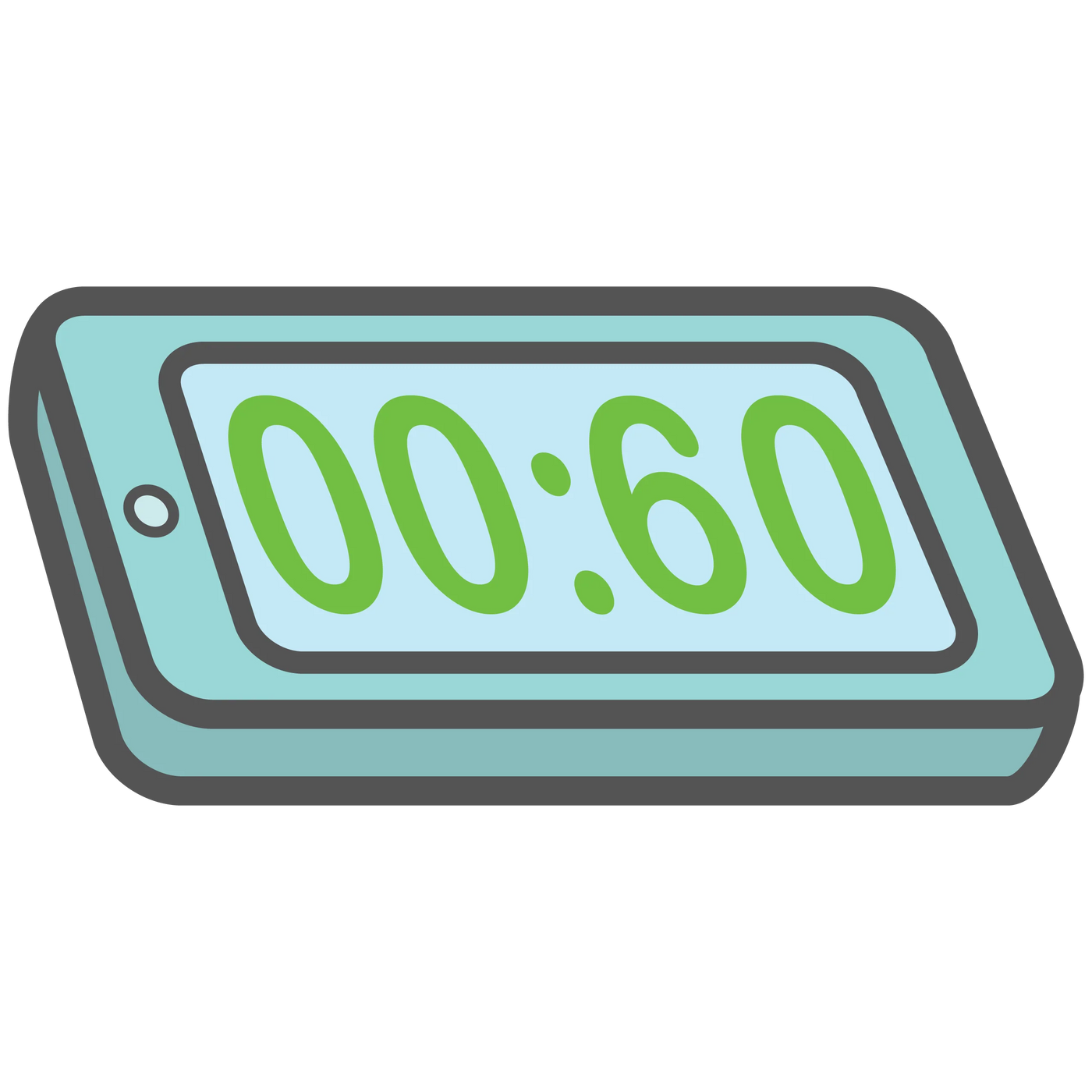 Wombat Speedrun
Set the Building timer for 60 seconds instead of 90 seconds. Can the Good Wombats still prevail with less time?
More Games
These will make you so happy your butt cheeks will fall off.
A Hot-Potato game with jumping, laughing, and lots of animal noises! (And secretly…a little bit of exercise)...
A card collection game with a spinner, a monster in trouble, and some adventurous teeth. (Where you...
A guessing game where the grown-ups talk like aliens and the kids have to translate! (and secretly…learn...
Match delightfully DISGUSTING ice cream flavors (and secretly…learn a little bit of strategy)!
New Rules. New Kittens. NEW MAYHEM. This is the most high-stakes version of Exploding Kittens.
A game of easy challenges made horribly difficult by your friends.
Trust us. It's as squishy as it looks.
A card game for people who think that chaos is pretty sweet. US and Canada Only.