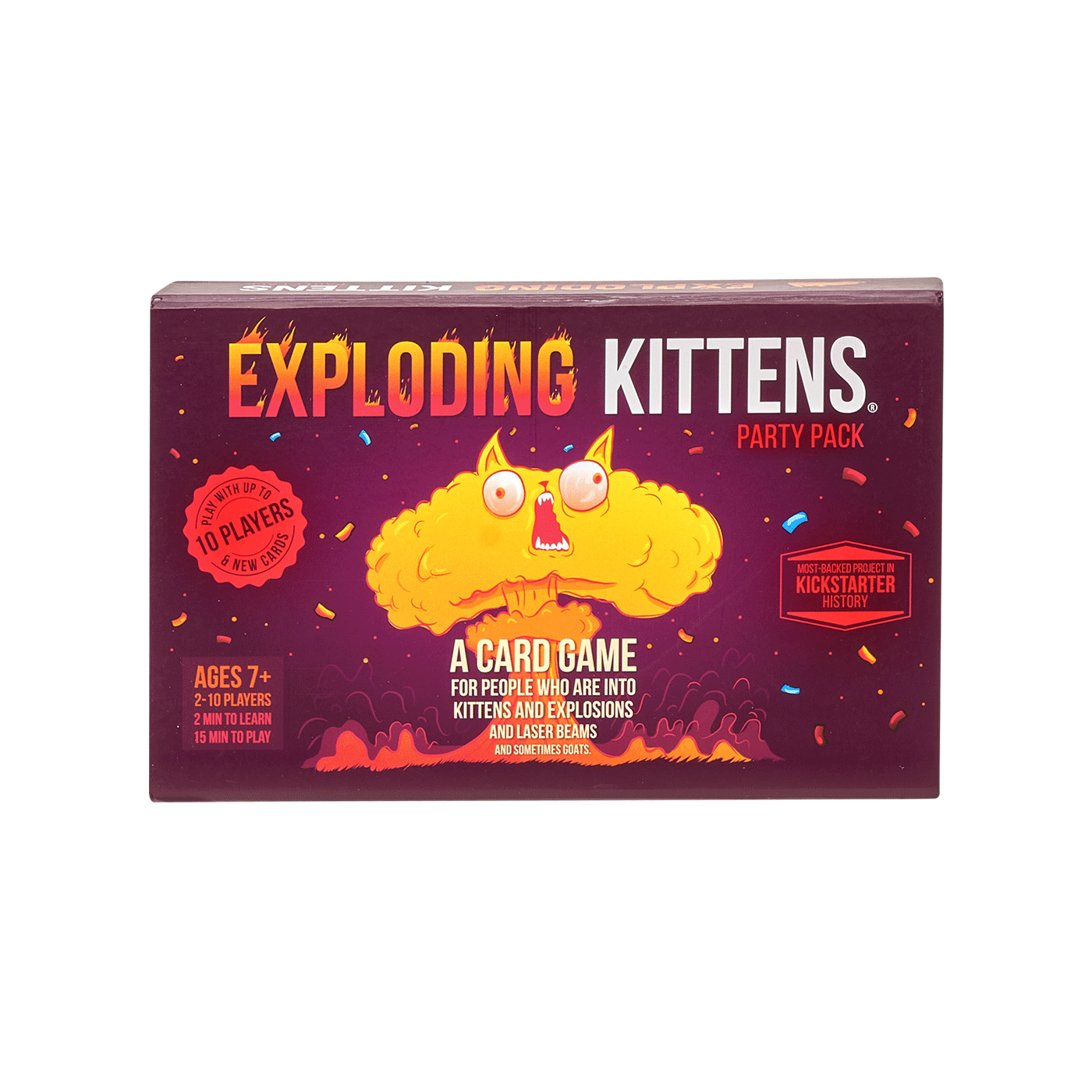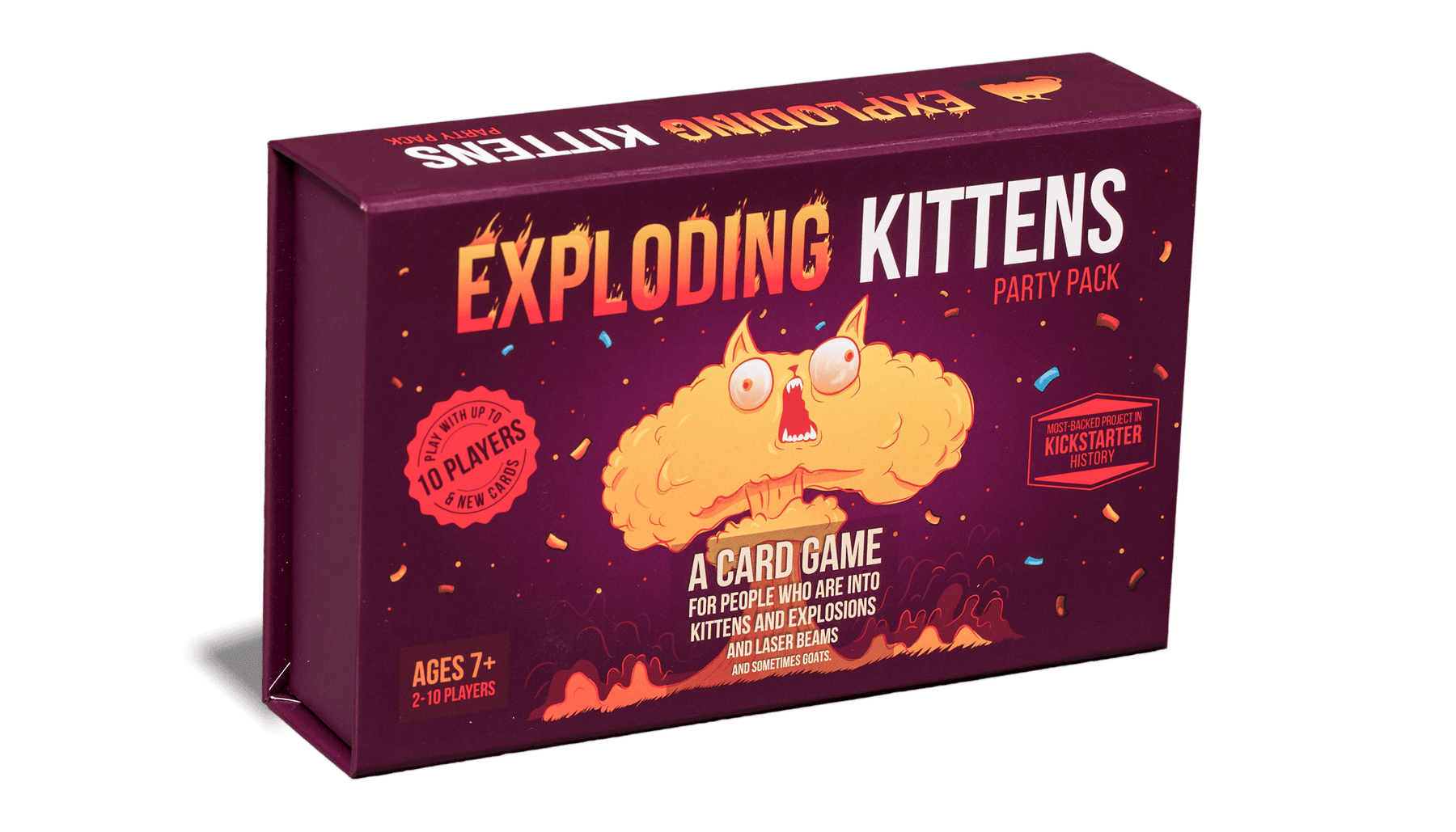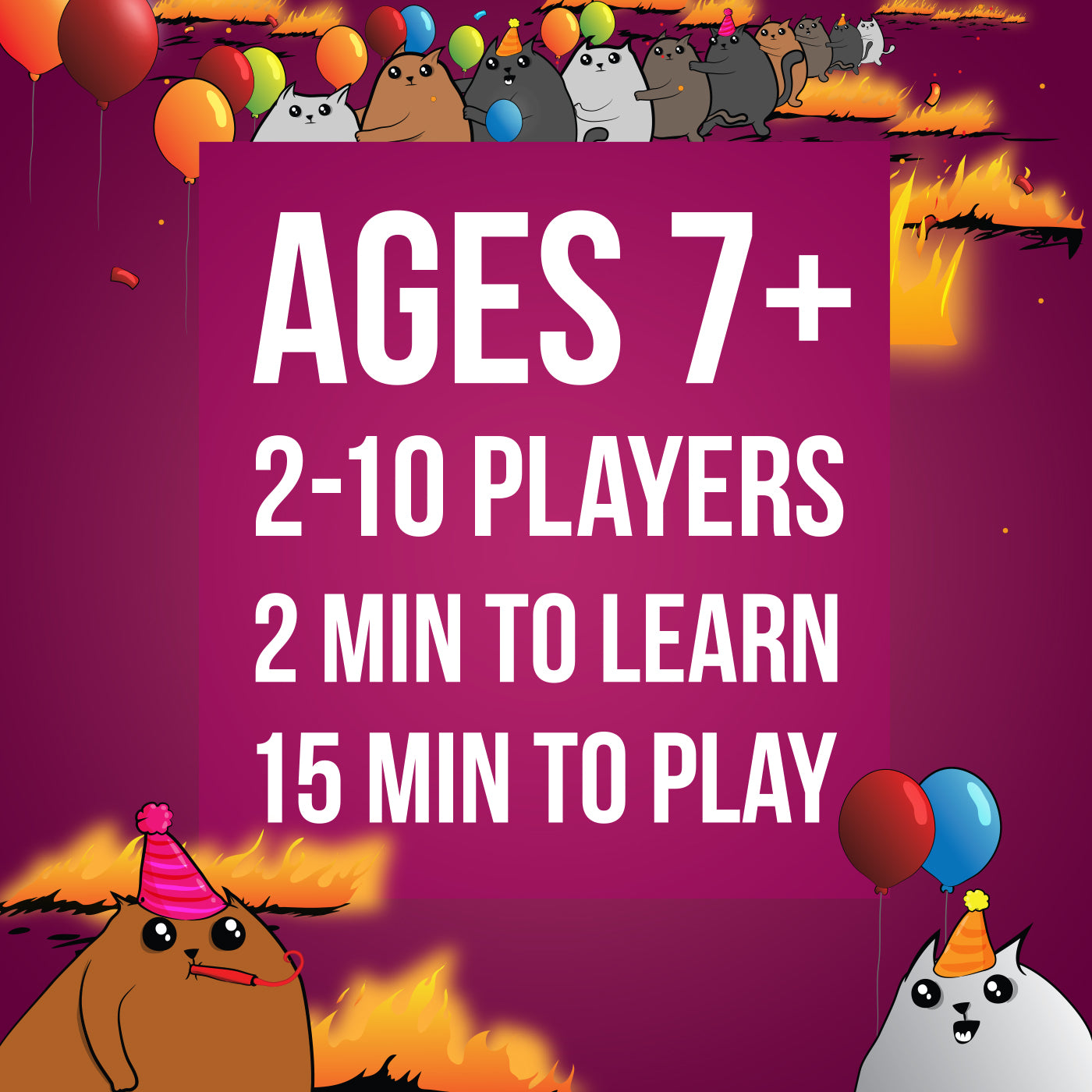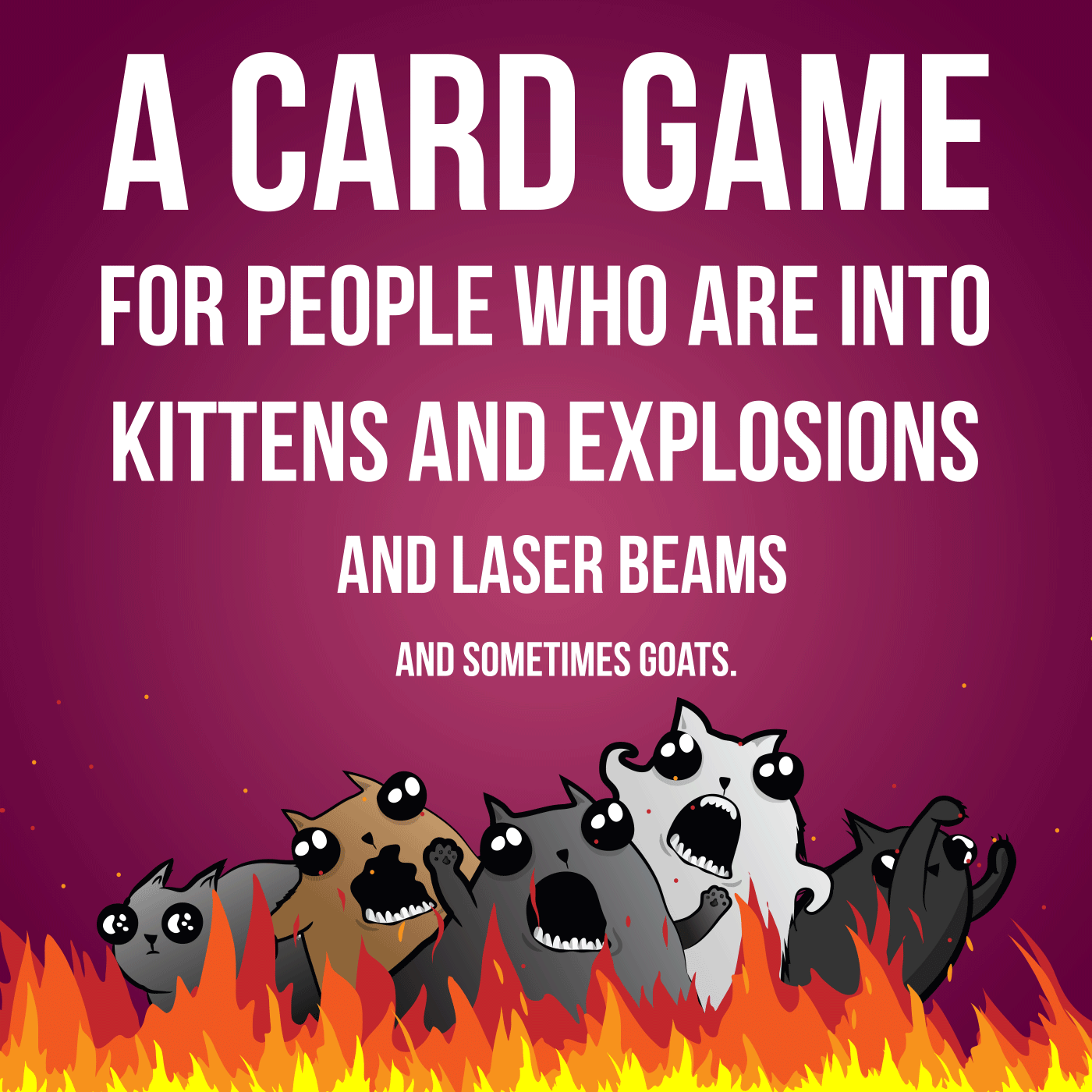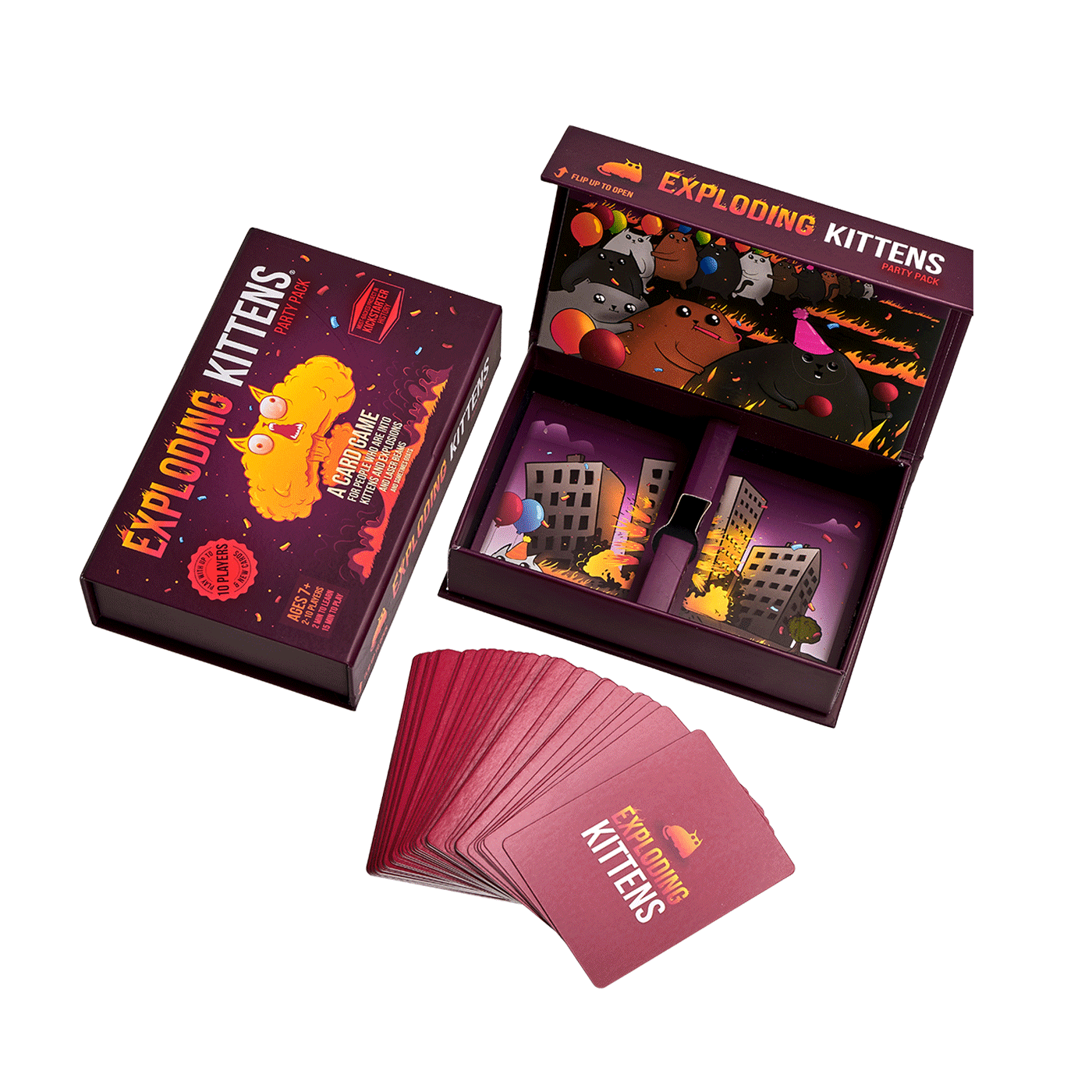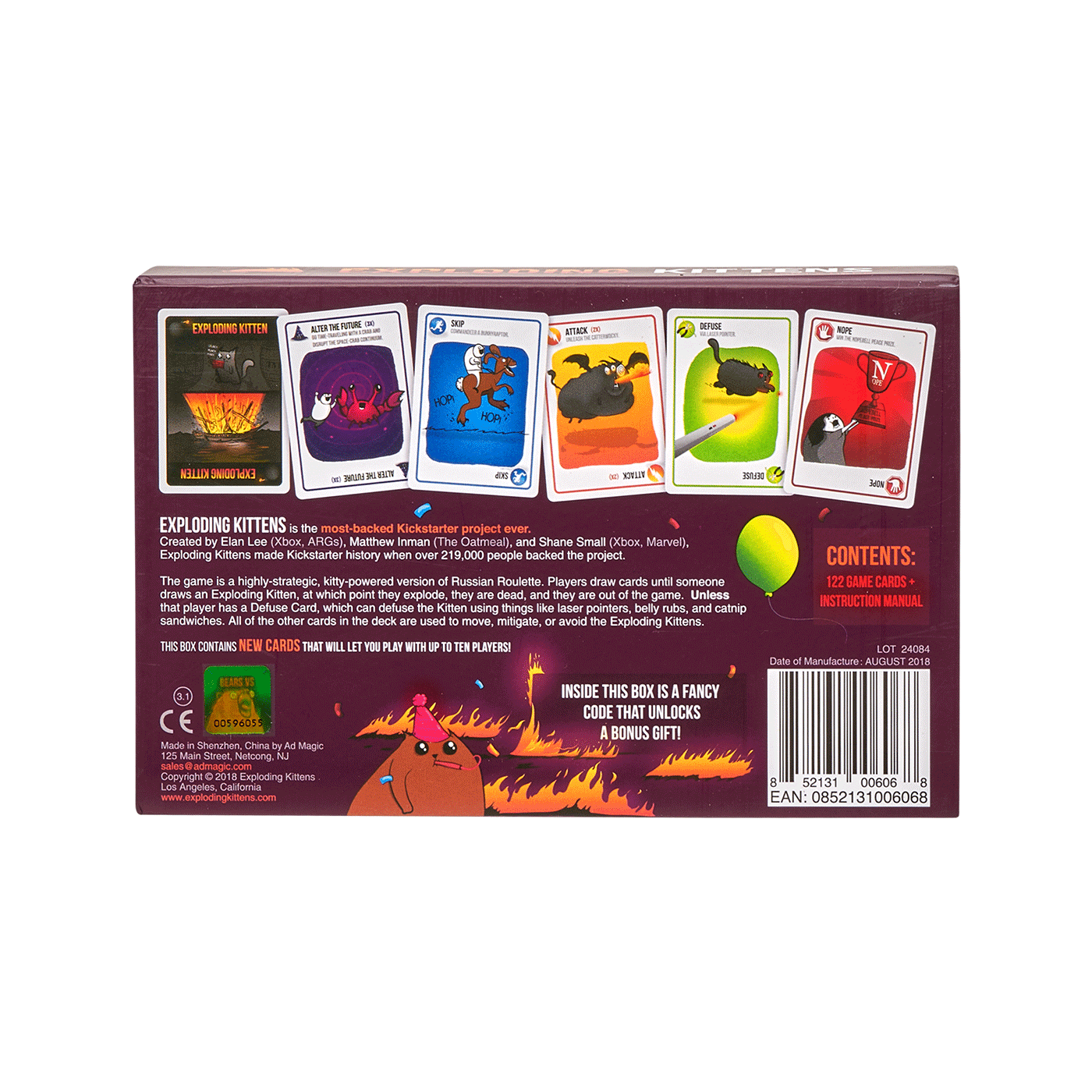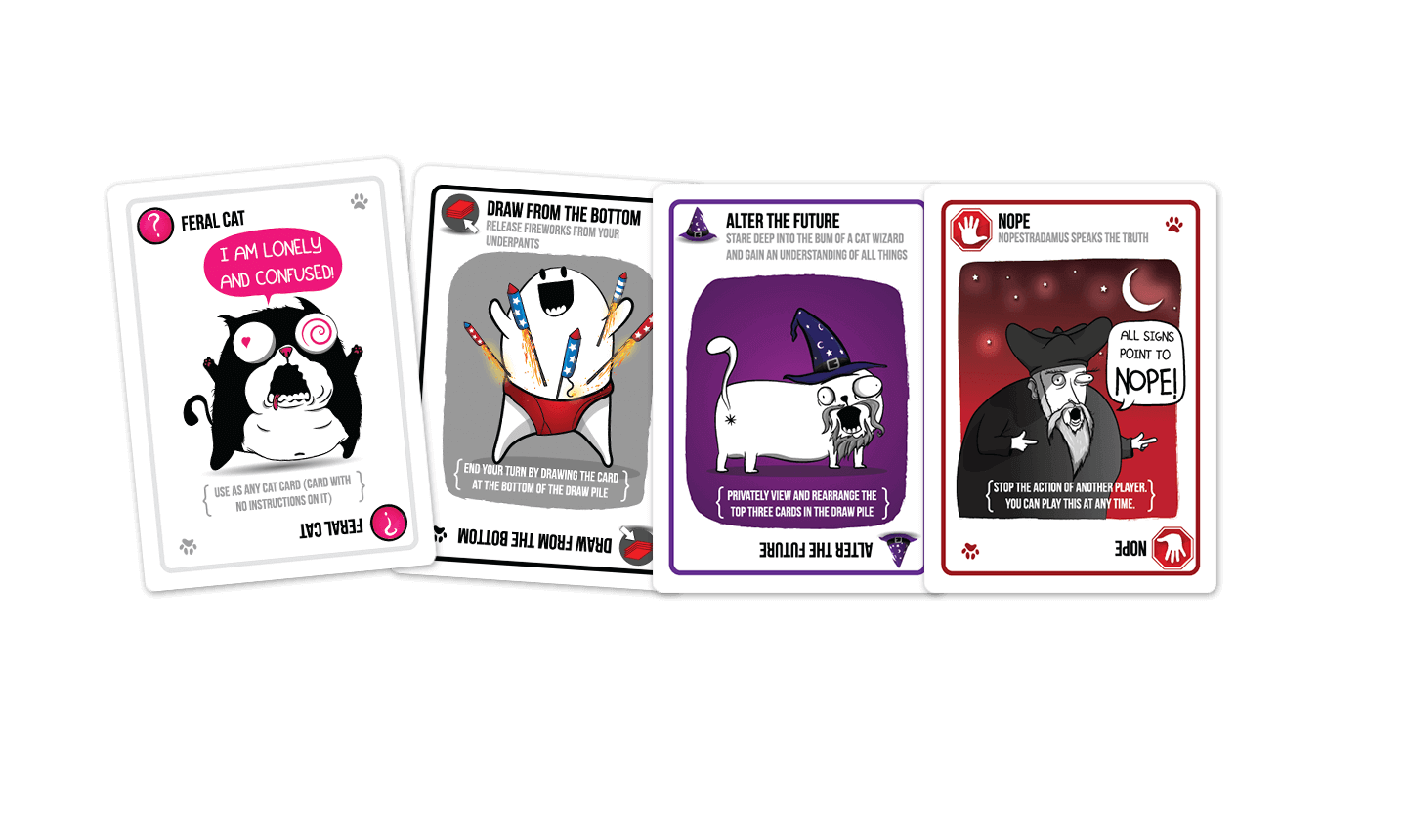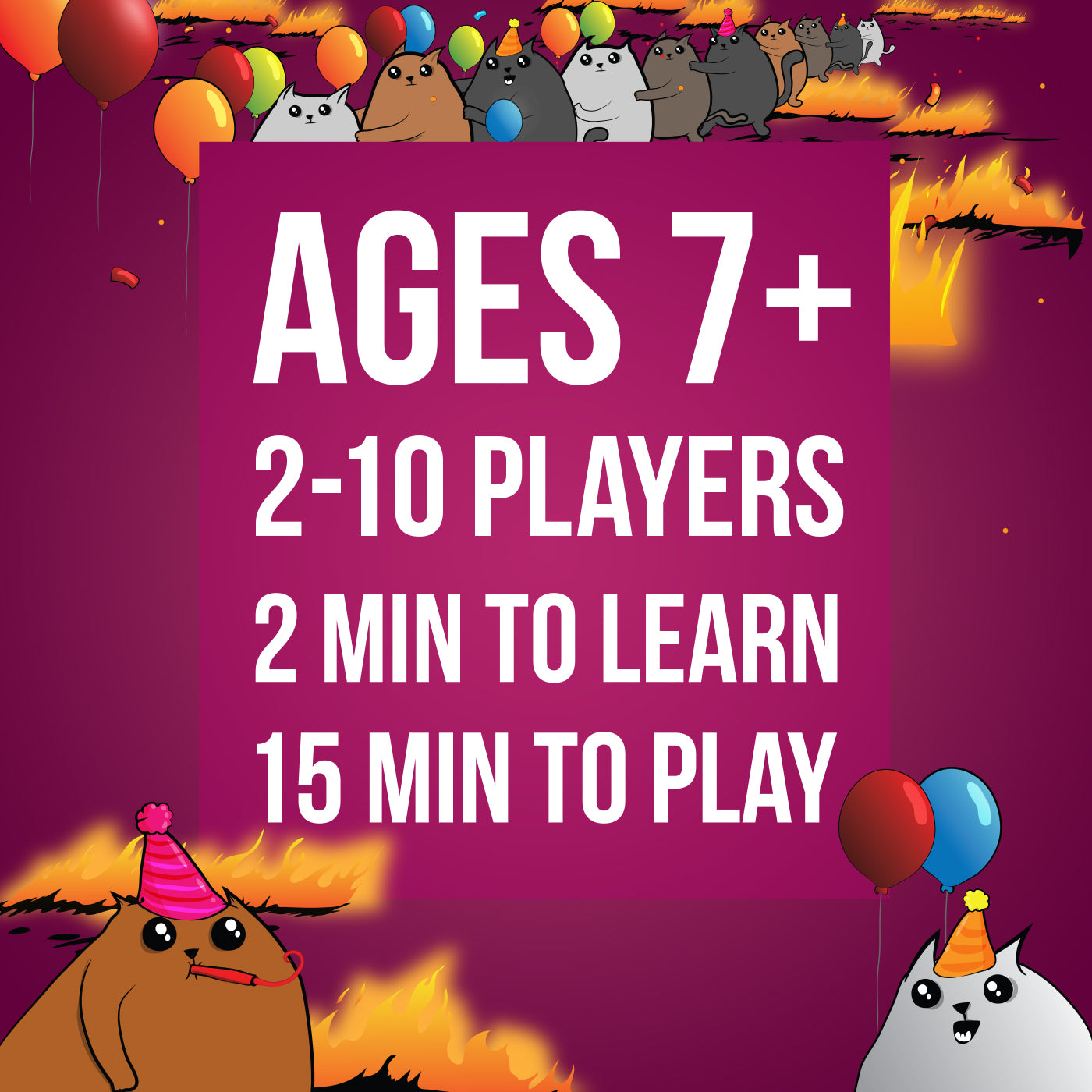 Exploding Kittens: Party Pack Edition
A version of Exploding Kittens that is party-sized. Add more players!
NOW PLAY WITH UP TO 10 PLAYERS. 
Exploding Kittens: Party Pack Edition is a highly-strategic, kitty powered version of Russian Roulette that can support up to 10 players. Players draw cards until somebody draws an Exploding Kitten, at which point they explode and are out of the game. To avoid exploding, they can defuse the kitten with a laser pointer or catnip sandwich, OR use powerful action cards to move or avoid the Exploding Kitten. Betray your friends. Try not to explode. The last player left alive wins.


Please Note: Non-English Versions of Party Pack is not compatible with English Versions of Exploding Kittens and Expansion Packs.
If you're a fan of Exploding Kittens: Party Pack Edition, we have marvelous news for you. You can add several expansion packs to up your gameplay.

·Imploding Kittens
·Streaking Kittens
·Barking Kittens

Customize your game night by adding on any of these expansion packs. Deepen gameplay by upping the strategy (and chaos) of your game.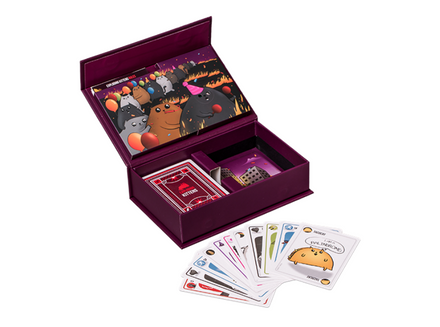 what's in the box?
Exploding Kittens: Party Pack Edition comes with 120 Cards featuring original illustrations by the Oatmeal.
Plus one instruction manual that you will probably skim.
Hey! Reading is the worst way to learn how to play a game. Watch this instead: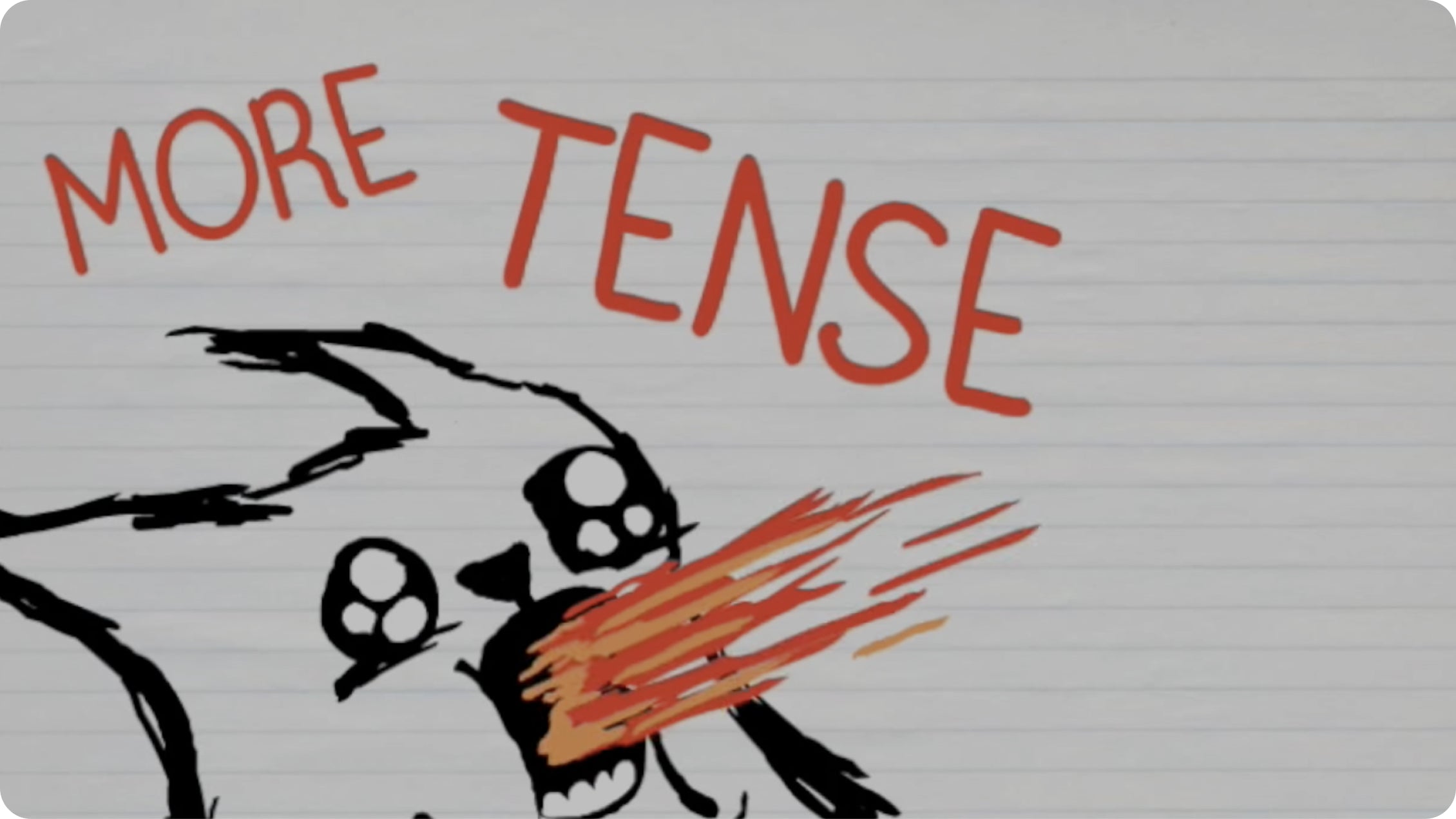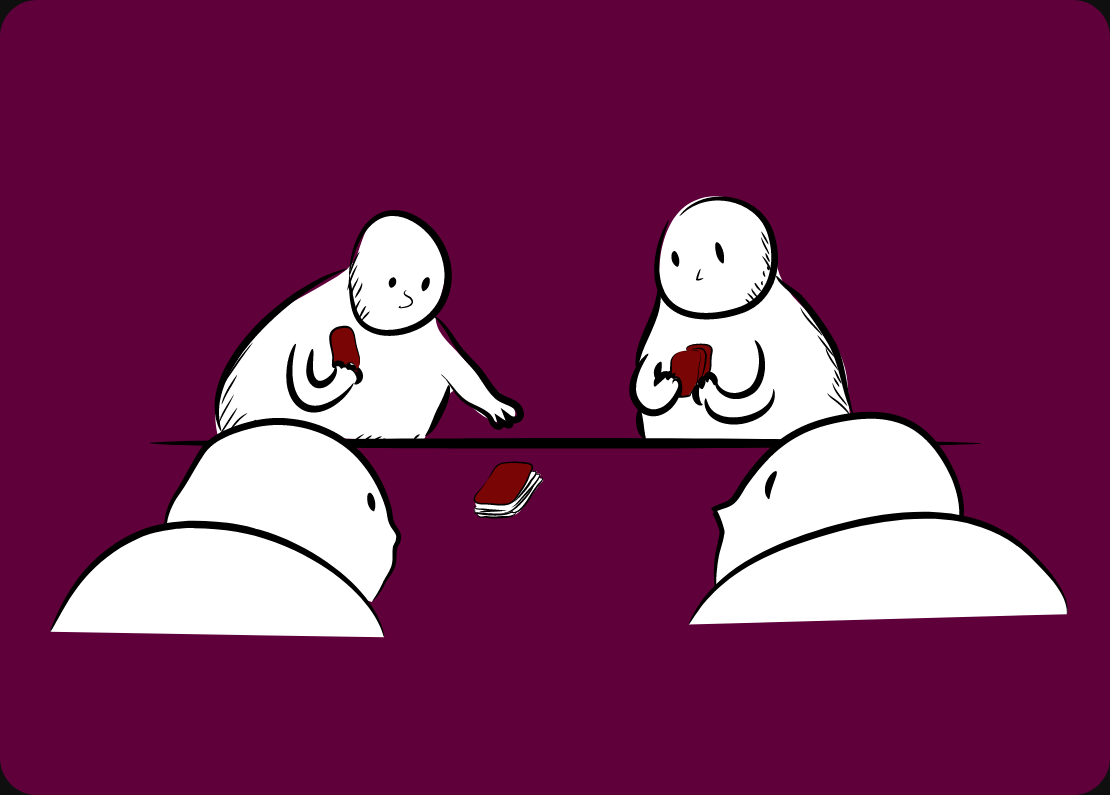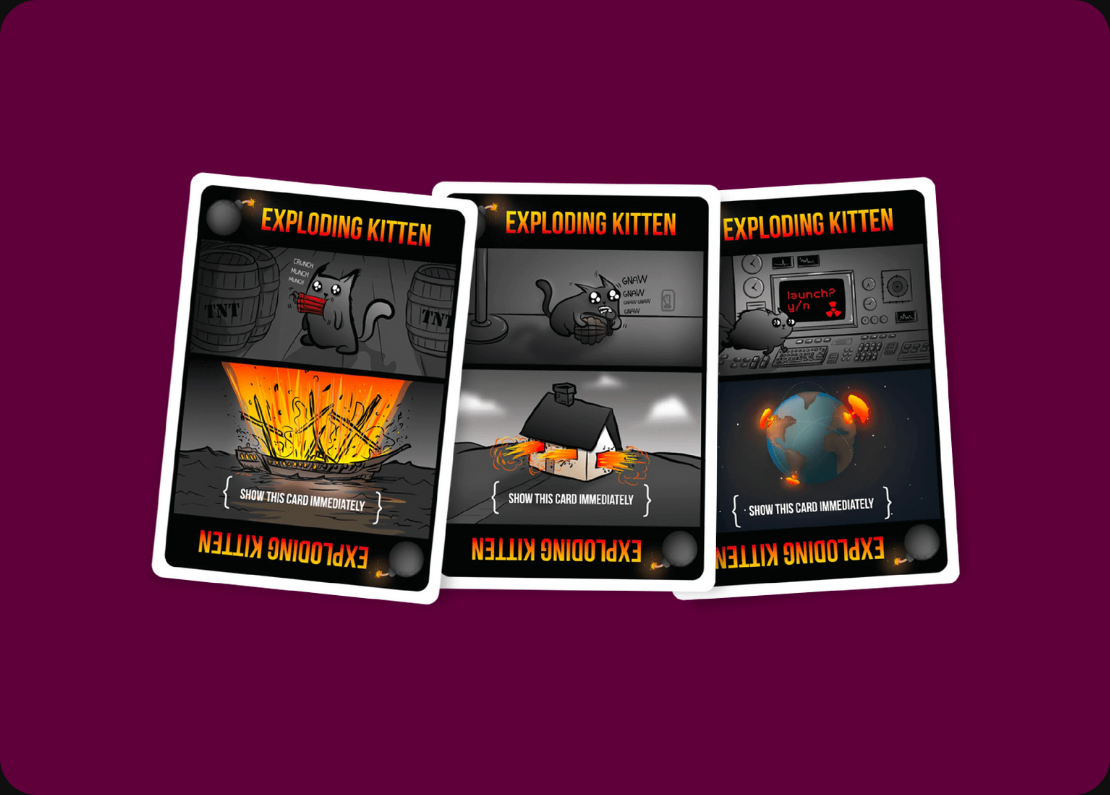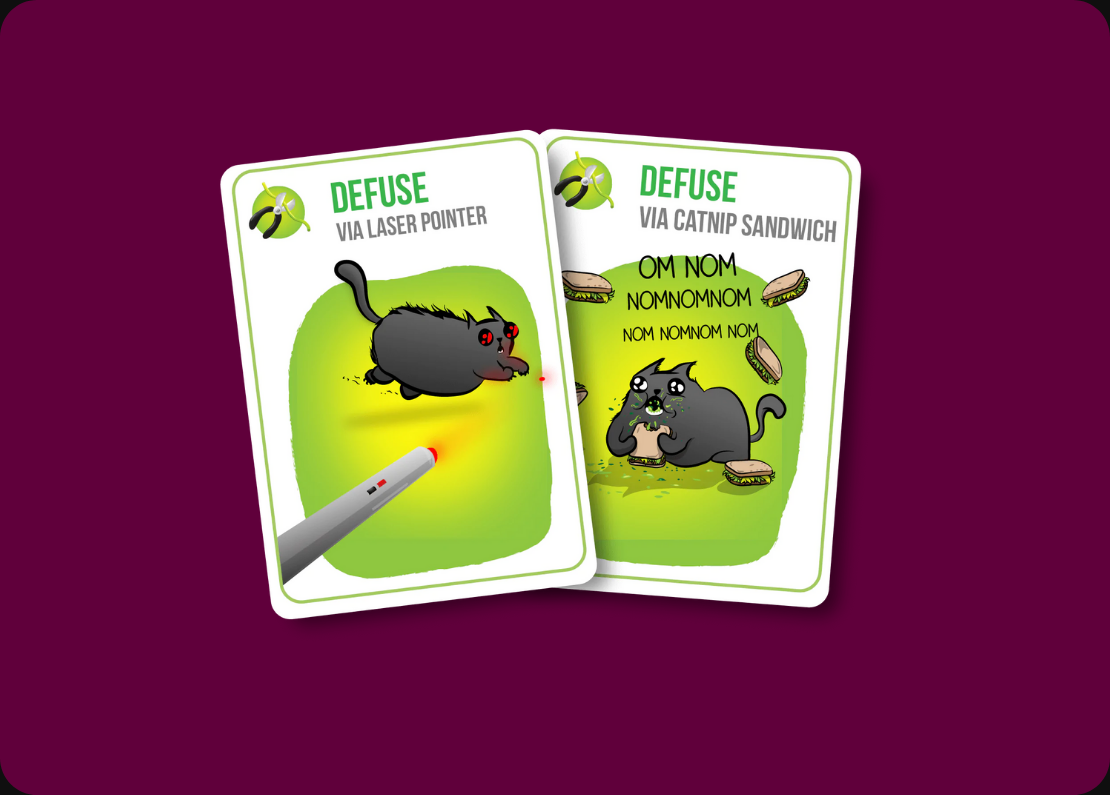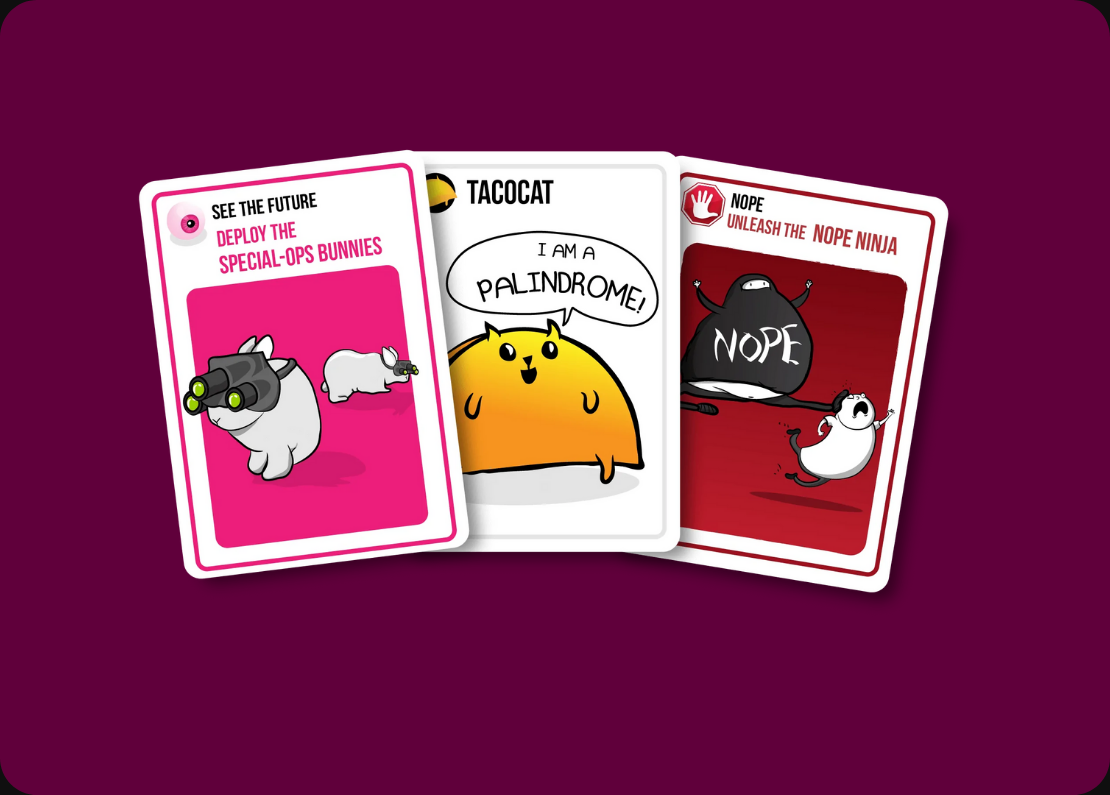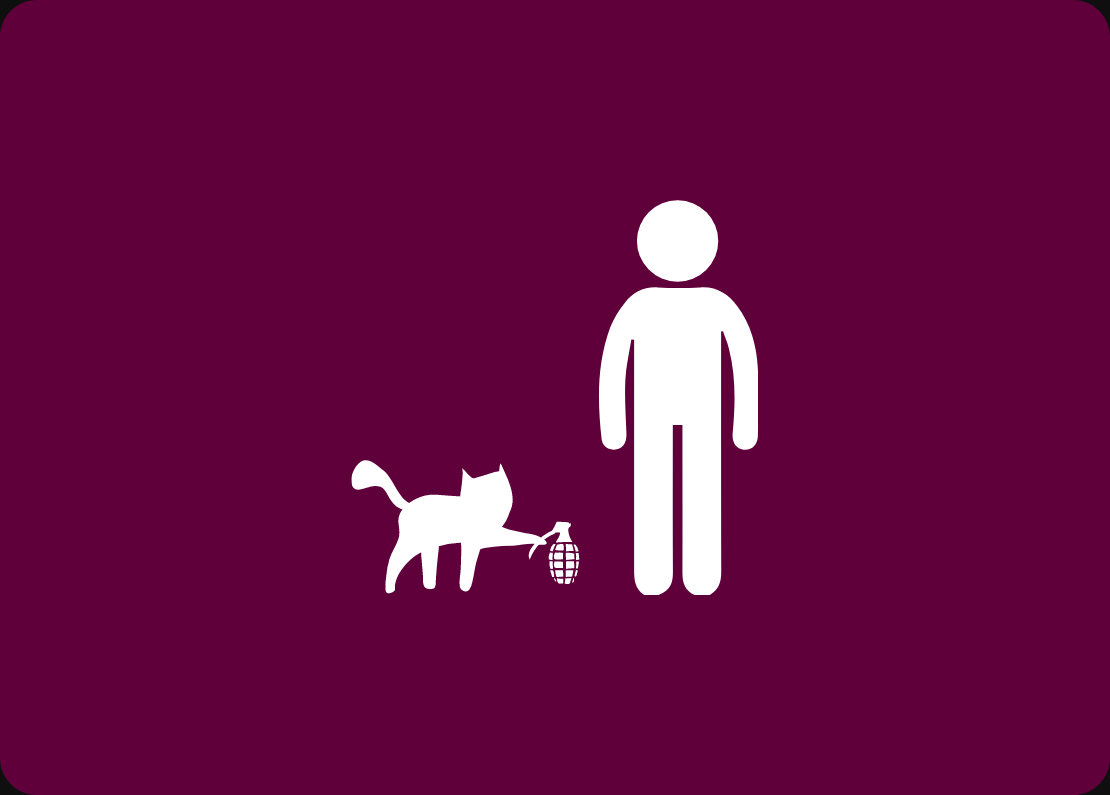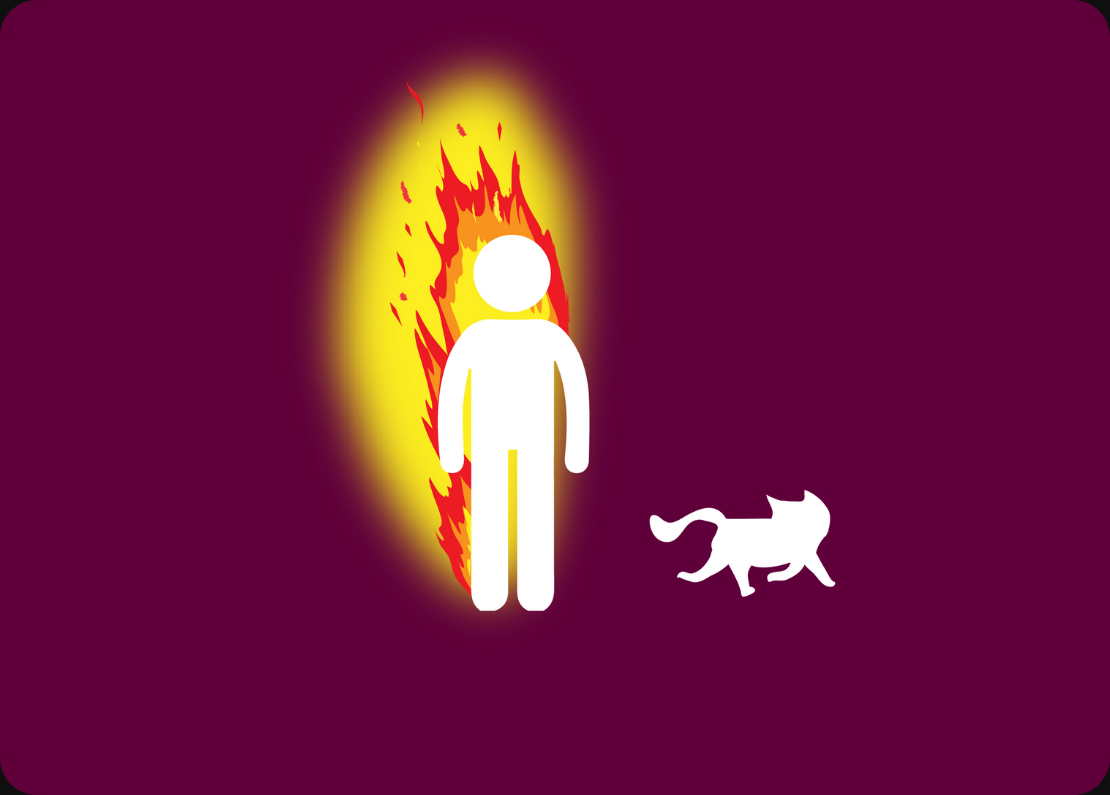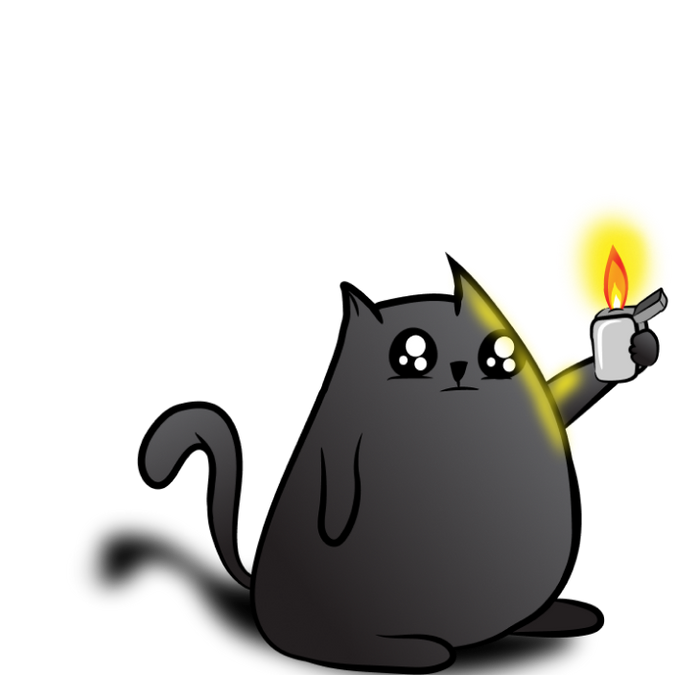 #1 Most-Backed Kickstarter Ever With Over 25 million copies sold!
"It's like Uno, except there are goats, magical enchiladas, and kittens that can kill you" - CNN
93%
of reviewers would recommend this product to a friend
More fun for more people
The same as the original version but better and more people can play, the same expansions make it more interesting too. A definite winner in the family.
Great game for big company of people
We play Exploding Kittens when gathering together with our family, and Party Pack edition allows us to play all together. It's still possible to play with less people, like with the original edition.
More fun than the original version
Definitely more fun than original version. The additional card variations make it more interesting both strategically and randomly to get out of a tight situations where you want to avoid an exploding kitten.
The ability to have up to 10 players is great also. Too bad there are no expansion packs designed for the Party Pack Edition
where are the exploding kittens
when i bought the game i looked for the exploding kittens but i could not find it
Hi there! I'm so sorry your game arrived missing some kittens. Feel free to send us an email at support@explodingkittens.com and we'd be happy to help!