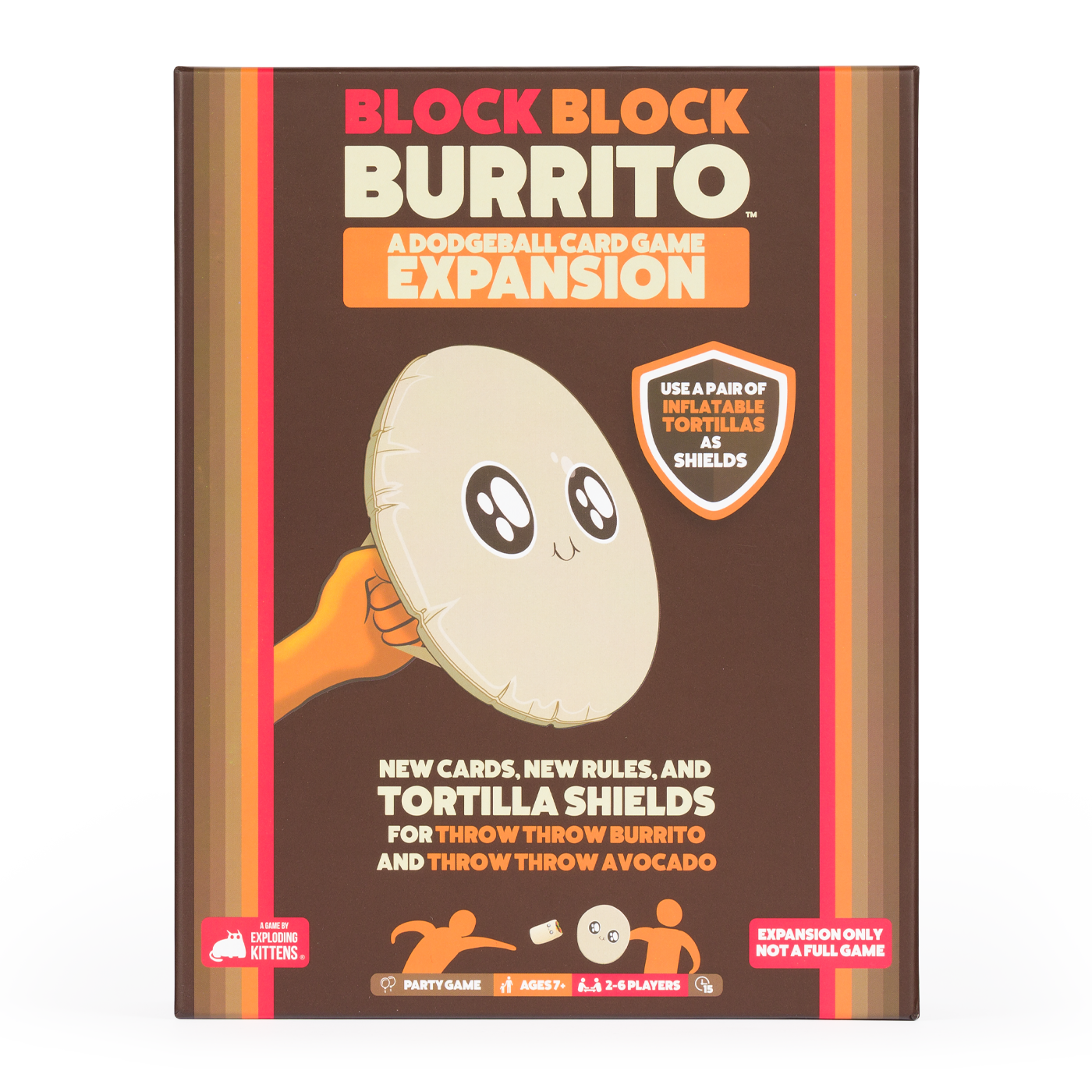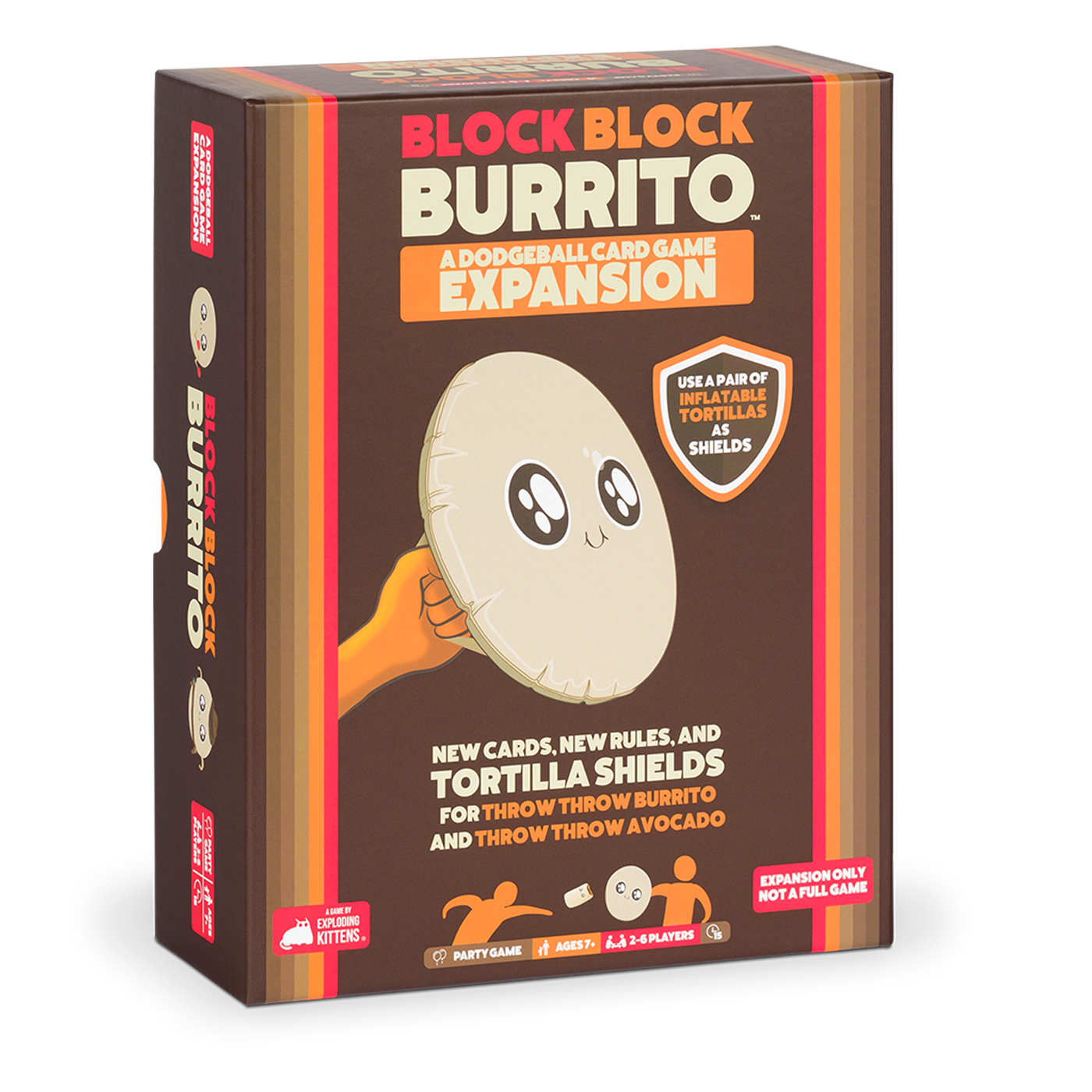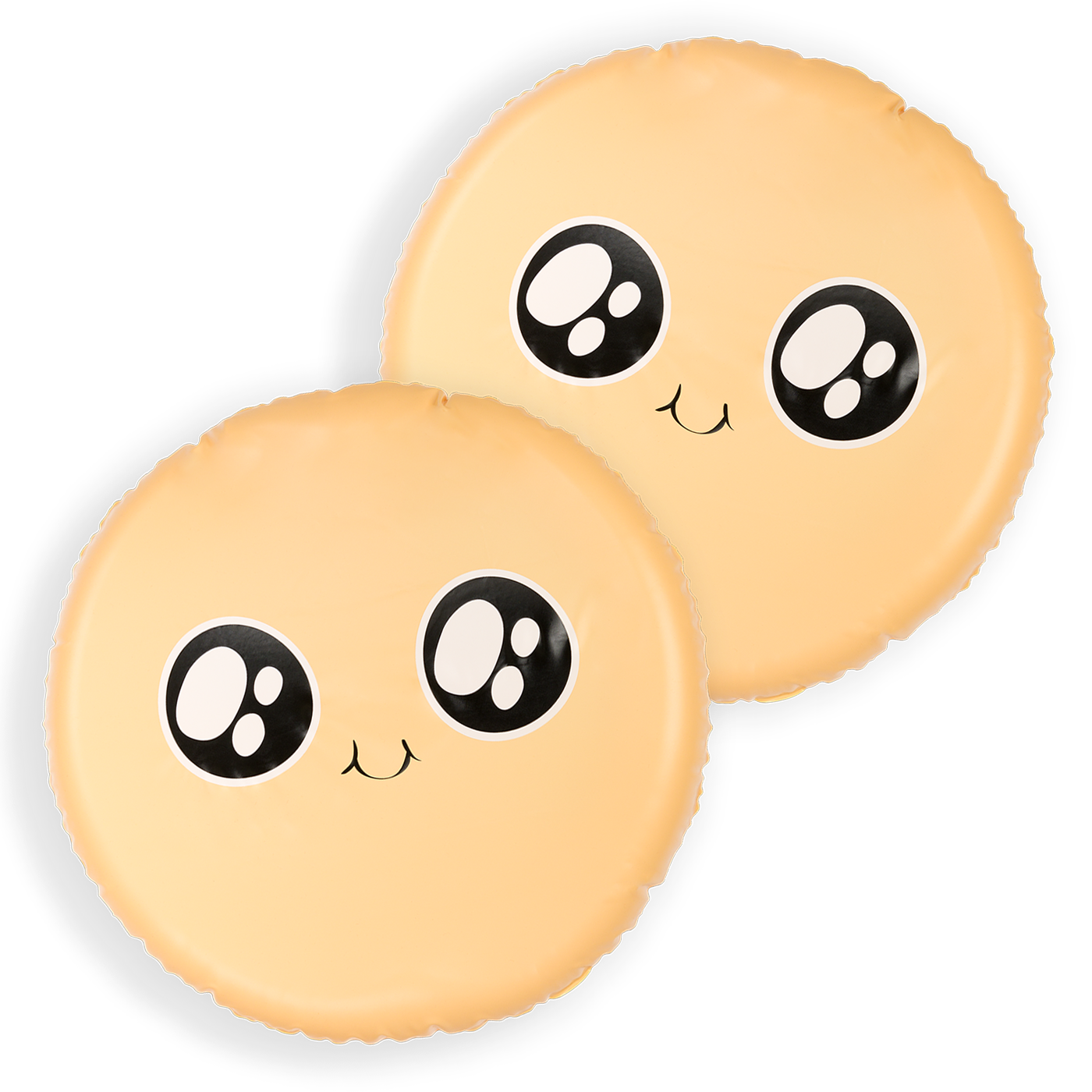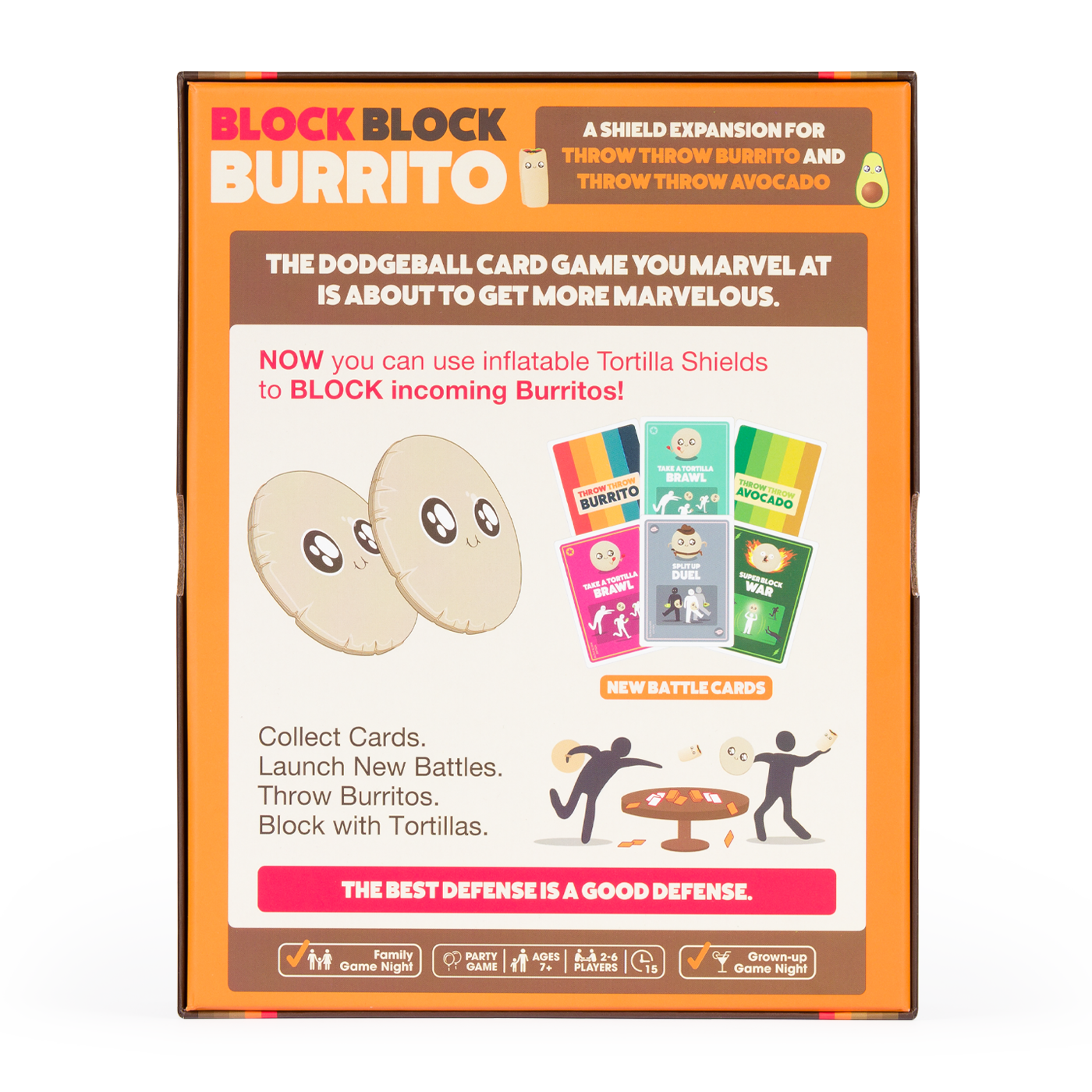 Block Block Burrito
Add this expansion to your next Throw Throw game and get your block on!
THIS EXPANSION REQUIRES THROW THROW BURRITO OR THROW THROW AVOCADO.
Your favorite food-based dodgeball card games now have an expansion pack! Take your battle to the next level with all new battle cards and inflatable tortilla shields. Block and load!
-2 Inflatable Tortilla Shields
-36 Burrito Battle Cards
-36 Avocado Battle Cards
-Instruction Manual
-2 Repair Patches
This is an expansion to THROW THROW BURRITO and THROW THROW AVOCADO.
Excellent addition to the main game.
Adds a great defensive flair to the main game.
Blocking fun
The logical add on to Throw Throw Burrito and Avocado. We enjoy the added fun of the block.
Shields were so much fun!
It really added an extra layer to throwing burritos (and/or avocados).